Add a Genius To Your AP Team
Scrypt is like a member of your AP team--only smarter, faster, more accurate and doesn't need a coffee break.
Reduce
Headcount, Errors, Time
Integrated Payables automatically pulls your digital invoices, regardless of their format or location, integrates with eSign solutions, exchanges data with ERPs and enables digital payments. No coding, invoice templates or upfront annotations are needed.

Scrypt. Truly touchless.
Universal Invoice Hub
With turn-key API integrations and a comprehensive suite of capabilities, Scrypt serves as a Universal Invoice Hub for end-to-end accounts payable giving you a comprehensive set of tools for accounting, reconciliation and document processing.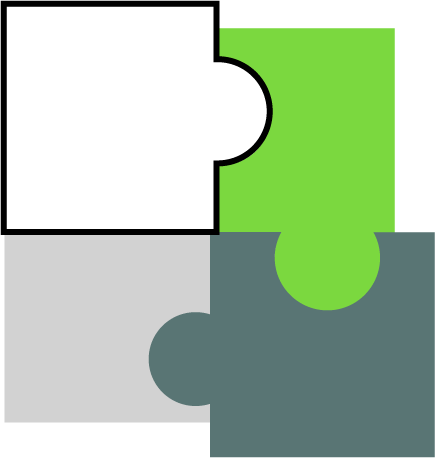 It's easy to calculate your savings
Take people-driven manual processes out of the AP equation to see significant cost savings.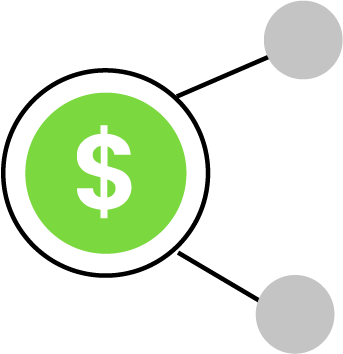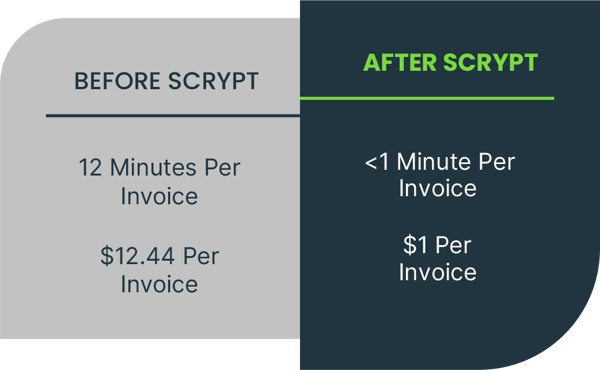 Ready to get started?
Join our customers who have already processed thousands of invoices worth over $2B.